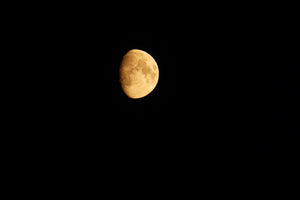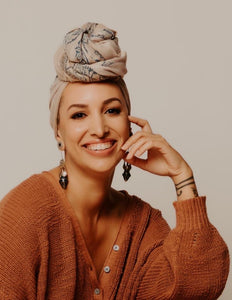 Astrology/Tarot with Cassandra // Saturday, February 25th
Regular price
Sale price
$50.00
---
Join us in welcoming Cassandra Londono for a special pop-up at Spinning Moon Apothecary, on Saturday, February 25th!
*Upon purchase, please contact Spinning Moon (907-738-7444 or spinningmoonapothecary.com) to reserve your time slot!!
Cassandra has had a lifelong passion and interest in the stars and divination, and delved into the world of astrology, tarot, dream interpretation and more during her high-school years. She continued doing readings for friends and family into her adult life and eventually decided to learn more deeply the complex world of astrological chart reading.
She attended the Los Angeles Astrology School and took her understanding of astrology to a whole new level. She has also begun to intertwine her tarot and astrology practices - you have the option of one or the other but together they can offer an even more in-depth understanding.
Cassandra likes to note that astrology and tarot are not "fortune telling" they are powerful tools to better understand ourselves and the paths in our lives as well as providing insight and clarity during confusing times. As a reading Cassandra helps interpret and translate this information to you during your session.
Astrology Reading options - $100 per half hour

1) Personal reading which includes a natal and progressed chart (as well as current transits overview) requires birth info of client (date/time/place)
2) Relationship reading which includes a synergy and composite chart and requires the birth info of both people in the relationship. (This is for 1 reading, if both partners want to attend it would require 2 synergy charts and a full hour session so would need 2 back to back slots.)
3) Location Astrology regarding the astrology of a place for people who have recently moved or plan to be moving ( can also be done for people who are traveling) - requires birth info as well as location(s) interested in moving or traveling to (maximum 3 locations)
4) Baby or child reading - this is a reading for a parent who wants to gain more insight into how their child thinks/works. Can be beneficial in understanding their child more as well as gaining insight on how their child thinks/learns/loves etc. Requires both the
Attending parent's and their child's birth info. (This is for 1 reading, if the parent wants readings for multiple children than they will need 1 session booked per child)
Tarot - $50 per half hour 
Tarot readings don't need any info ahead of time. Tarot is a great tool to explore the current path you are on and where it is leading you. Tarot can offer a deeper insight and further clarity to any specific question you may have sitting in the mind. Importantly so, we do have to remember that we have free will so tarot will show you where you are heading and also provide an aspect of advice but we always have the power to change that path if we desire to. A full tarot reading can be done on it's own or in combination with any of the astrological reading and is more in depth than the shorter add-on reading option.
*if client wants to book a tarot and astrology session they will need to book 2 half hour slots back to back at $150 ($100 for astrology/ $50 for tarot)