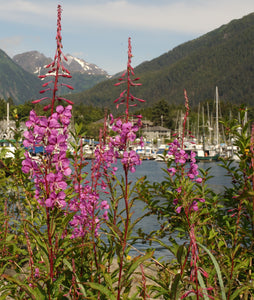 Fall Community Cleanse 2023
Regular price
Sale price
$187.00
---
Fall is a perfect time for a cleanse. It's a natural transition between the seasons, a time of movement and change. By cleansing at this time, you can create harmony and align yourself with nature to create lasting and positive change.
Join Leah for a 21 day Ayurvedic inspired cleanse designed to meet your specific needs, support your unique constitution, and will leave you energized and inspired! 
Sunday October 1st - Saturday October 23rd 2023
Early Bird Pricing - Sign up by September 17th - $147
Sign up after September 17th - $187
Signs from your body it might be time to cleanse:

Gas and bloating
Lingering congestion
Sluggish appetite or bowels
Bad taste in the mouth
Brain fog, especially after meals
Lack of motivation or energy in general
The cleanse consists of:

Four live Zoom calls to gather in community and create connection, accountability, and support (all Zooms will be recorded for those who can't attend live)
A herbal support bundle that includes

2 oz Tea Blend

1 oz Cleanse Support Tincture

Kitchari Spice Blend

2 oz bottle of Sesame Oil

3 oz Detox Bath Herbs
Access to the Moon School Hub 

for cleanse info, tip sheets, videos, and other resources.
Recipes that are perfect for balancing the energies of Fall

A 30 minute Cleanse Planning Session

with Leah to get clear on your goals and the structure of your cleanse.



Cleanse Schedule:
Making Space - Sunday October 1st - Saturday October 7th

Opening Zoom - Sunday October 1st @9:00am AKDT / 10:00am PDT
Detox Time - Sunday October 8th - Saturday October 14th

Zoom Call - Sunday October 8th @9:00am AKDT / 10:00 am PDT
Integration -Sunday October 15th - Saturday October 21st

Zoom Call - Sunday October 15th

@9:00am AKDT / 10:00 am PDT
Closing Zoom Call - Saturday Oct 21st @9:00am AKDT / 10:00 am PDT